Apple's Spotlight desktop search program has been around for over 10 years (since Mac OS X v10.4), and still continues to be one of the worst search engines for Mac OS X. One would think that the actual OS developer would be able to create the best search software – unfortunately, that's not the case. Spotlight is plagued with indexing problems, slow speed, poor search results, and sometimes it just, well – stops working. There are also issues regarding privacy concerns (i.e. Apple collecting customer data from Spotlight).
Enter Quicksilver – It's free, fast, and one of the best search/launcher programs out there. With only a few keystrokes, you can get to your applications, files, contacts, bookmarks, music, etc.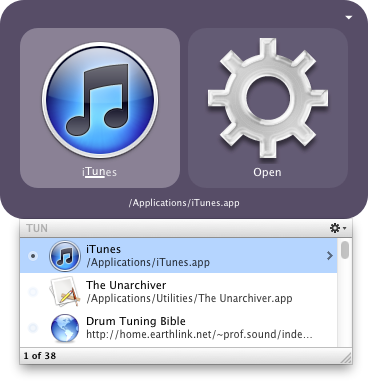 I've been using Quicksilver for years, and will never go back to Spotlight. Give a try – it's free, and will save you a lot of time. Lifehacker even has a beginner's guide, to help you get started.