Do Not Upgrade to Sierra
macOS Sierra has just been released, and I'm sure you're all getting bombarded with software upgrade messages. However, do not upgrade to Sierra—It's a brand-new OS, which means lots of software bugs and problems. See the additional reasons not to upgrade below.
Minimum System Requirements Are Not Enough
Your computer may meet the minimum system requirements, however you should have much better hardware specifications than the minimum requirements. Sierra will slow your computer down, and the Apple Store will tell you, "It's time to buy a new Mac!"
You can see what kind of Mac you have—and your specs—by clicking on the Apple icon > About This Mac: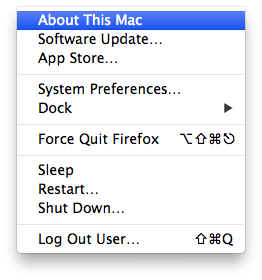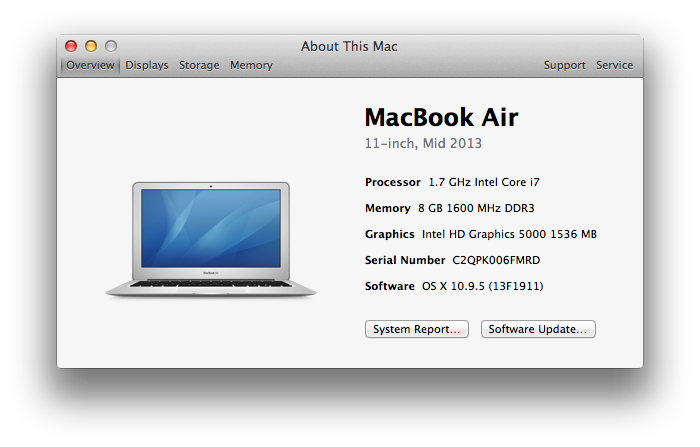 Apple is clearly running out of ideas, and it's apparent with every new macOS release. Here are some of the new "features" that macOS Sierra offers:
"Automatically log in to your Mac when you're wearing

your Apple Watch," (because we all have one, right?).

"Files on your desktop and in your Documents folder can be automatically stored and updated in iCloud Drive." That means paying for more iCloud storage space.
macOS Sierra will make more room by "automatically storing rarely used files in iCloud." Again, more iCloud storage space. Very clever, Apple.
"Send a huge emoji. Respond back with a heart or a thumbs-up." This is actually a "feature."
Photos? Apple Music? I'm sure you've encountered enough issues with those features already.
To put it simply, "updates" are always recommended. It will provide fixes that enhance stability, compatibility, and security. An "upgrade" means a major, standalone version of a software product. For example, OS X El Capitan is an upgrade from OS X Yosemite.  Just remember—updates are required, and upgrades are not required.
The Best Part—How to Hide the Upgrade in the App Store!
I'm sure we've all seen these before, but they can be hidden!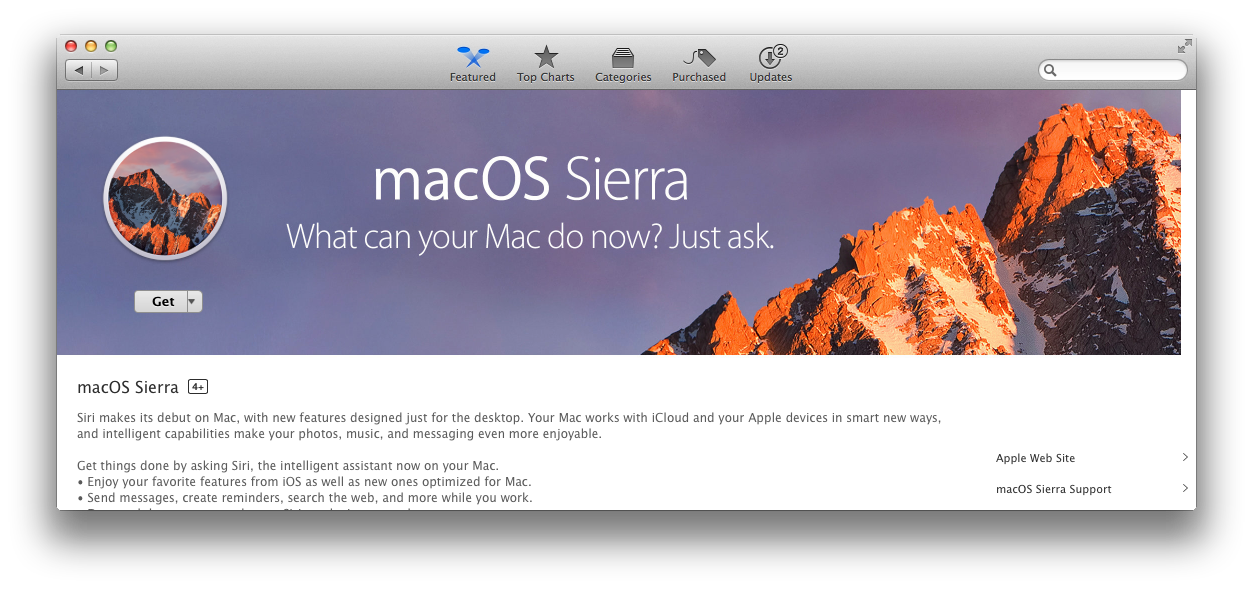 It's quite simple actually. Just right-click on the upgrade screen, and click on "Hide Update."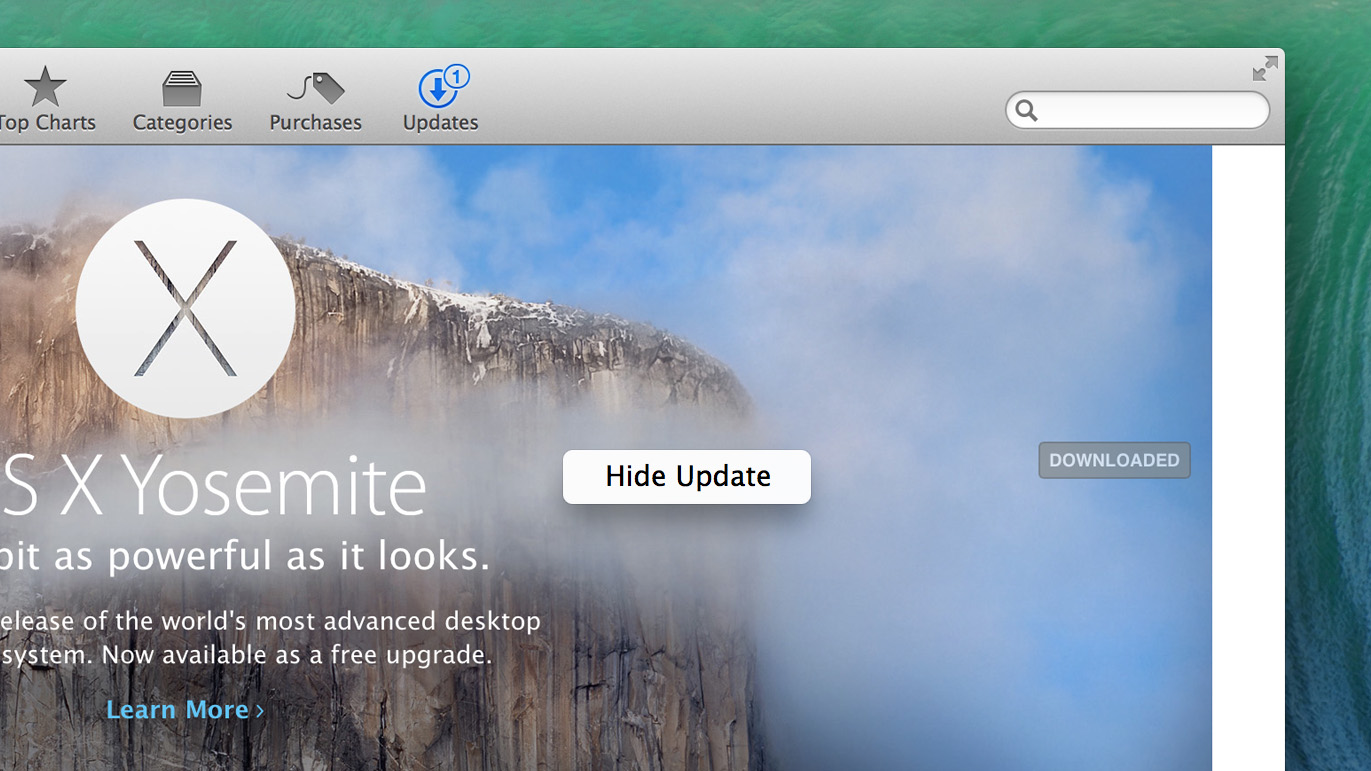 That's it! The App Store upgrade will no longer bother you.
Long Story, Short
Don't upgrade your Mac. However, I recommend using at least OS X 10.9 Mavericks.
Updates—yes, upgrades—no (well, not often).
Just because your computer meets the system requirements, doesn't necessarily mean it's a good idea to upgrade. Minimum requirements = slow computer.
The new "features" in macOS Sierra are nothing new, and some will force you to buy more iCloud space.
Hide the App Store upgrade by right-clicking, and selecting "Hide Update."