Messages is the built-in chat client included with OS X. You can use it to send text messages using iMessage, or one of many third-party messaging services.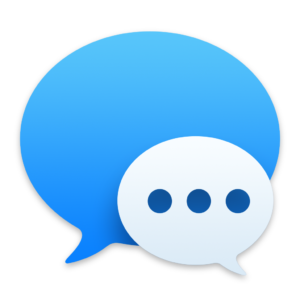 It can be cumbersome to compose text messages via iPhone, which makes Messages an excellent alternative to texting. It's just like sending a normal text message, however you have a full computer keyboard to compose your messages.
Open the Messages app on your Mac, and give it a try.
Here are detailed instructions from Apple: https://support.apple.com/en-us/HT202549